About Cask Fine and Rare Wines in Katonah, New York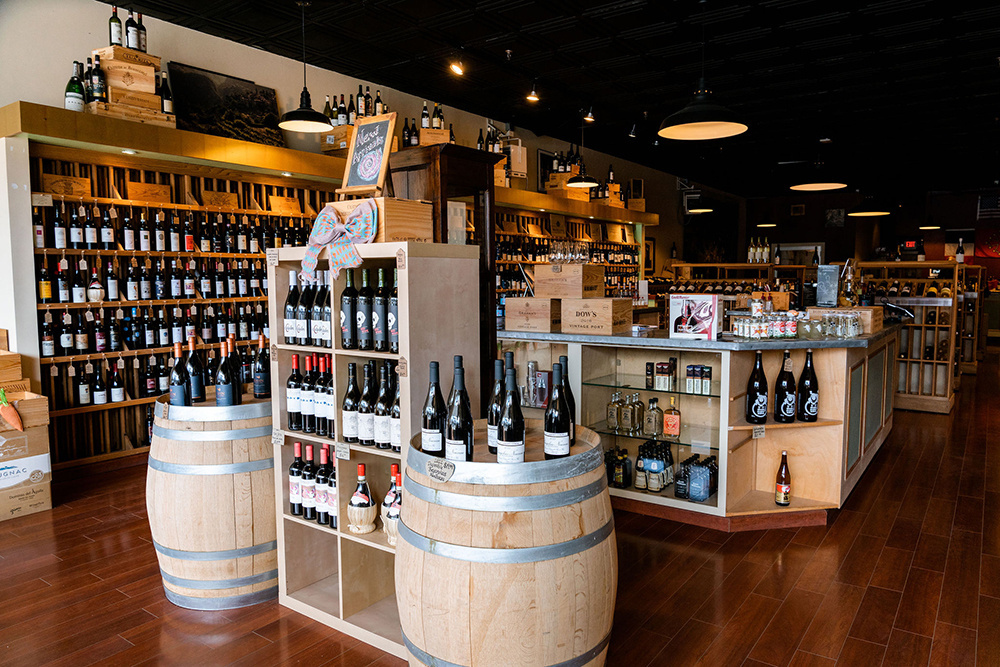 Cask Fine and Rare Wines is a one-of-a-kind wine store. We carry a uniquely curated selection of fine wine and liquor, hand-selected by our in-house sommelier, Brian Maurice. Located in Katonah, New York, Cask Fine and Rare Wines takes pride in having the best selection, a knowledgeable staff, and unparalleled customer service. Whether you are looking for a moderately priced bottle or something unique for your collection or a special occasion, you'll find something at Cask. We have more than 1,000 selections at any given time.

Our Curated Wine and Liquor Store
Having specialized knowledge and experience in rare and collectible wine and spirits, Cask Fine and Rare Wines creates a welcoming and relaxed atmosphere where our customers can get expert advice and insights. We provide educational classes and free weekly in-store wine and spirits tasting. You can stay up-to-date on upcoming events by signing up for our newsletter.
The staff at Cask Fine and Rare Wines has more than 50 years of combined experience in the fine and rare wine and liquor trade. Whether you are searching for a single bottle or are in the process of building a multi-million dollar cellar, you can count on our extensive knowledge of the wine market.
You will find an impressive selection each time you visit Cask Fine and Rare Wines. Our inventory includes:
Red, white, rose, and sparkling wines
Sweet and fortified wines
Sherry
Sake
We also carry a unique selection of rare liquor, featuring:
Bourbon, Scotch, and other Whiskeys
Brandy, including Cognac and Armagnac
Gin
Rum
Tequila and Mezcals
Vodka
We are dedicated to providing the highest level of customer service, with a focus on building one-on-one personalized relationships.

Appraisals, Storage, Delivery, and Other Services
Our distinctive background in rare and high-end wines means that we often buy and sell bottles from private collections and sell liquor and wine on consignment. Regardless of the size or nature of your collection, we can provide an appraisal and help connect you to those who might be interested in your selections. Additionally, Cask Fine and Rare Wines can arrange for climate-controlled offsite storage and assists customers and event planners with appropriate food and wine pairings for parties, weddings, and other celebrations.
When you're in the market for a special bottle for a birthday, anniversary, or other celebration, the team at Cask Fine and Rare Wines can help you choose that perfect wine. Our in-store and online selections change depending on availability, time of year, price, and quality. That means each visit to our fine wine store is a chance to find the exact wine you've been looking for or make an exciting new discovery.
Cask Fine and Rare Wines also offers free local delivery to areas within a 10-mile radius on orders of $100 or more. These locations include:
Armonk
Bedford
Bedford Hills
Lewisboro
Katonah
Flat rate shipping rates are available for the remainder of Westchester County, as well as Southwest Connecticut.
Please note: All wine deliveries must be received and signed for by an adult 21 years of age or older.

About Brian Maurice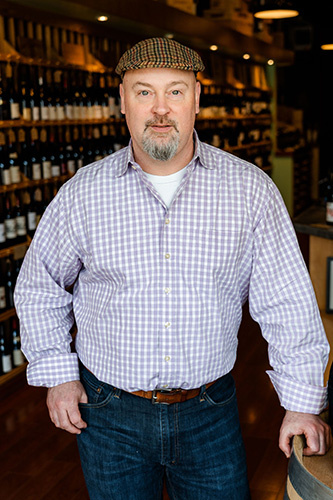 Brian Maurice is Cask Fine and Rare Wines' in-house expert. Brian graduated at the top of his class at Le Cordon Bleu Paris, where he received certificates in both Enology and Cuisine. He holds a certificate from the Court of Master Sommeliers, as well as an Enology Diploma from L'École du Vin de Bordeaux in France. Brian studied under a Master Sommelier in Paris and has completed many courses through the Wine & Spirits Education Trust.
Brian has extensive experience in the wine business in the United States and abroad. He has interned at multiple longstanding French wineries, including chateaux in Margaux, Saint-Estèphe, and Saint-Émilion in the Bordeaux region, as well as in Chablis and Champagne. Brian worked in the wine department at Restaurant Daniel, Daniel Boulud's Michelin-starred French restaurant. He also interned in the wine department at Windows on the World, the award-winning Manhattan restaurant in the original World Trade Center complex. Previously, he oversaw purchasing French wines for Zachys Wine & Liquor in Scarsdale.
Brian has consulted for wineries, importers, and wine distribution companies around the world. He brings a wealth of knowledge and industry expertise to his role at Cask Fine and Rare Wines and enjoys working with Cask's patrons and clients directly.

Find Great Selections at Our Fine Wine and Liquor Store in Katonah, NY
We welcome you to visit our store or shop our selection of wine and liquor online. Our staff is standing by to answer any questions about fine wine and rare liquors, including buying and selling individual bottles and complete cellars. Cask Fine and Rare Wines is in Katonah, NY, and serves customers in the surrounding area. For more information, contact us today at 914-401-9797.